We are living a moment in which motorcycles are getting more and more powerful, it's crazy…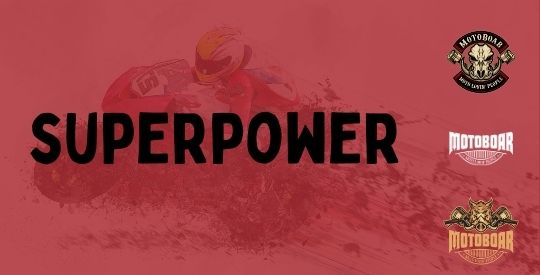 I have been lucky enough to get invited to lots of motorcycle events in which I had the chance to ride many and very different new models
I won't stop to surprise me how the reduced group of riders who actually ride big bikes (something for which you need the biggest license) is demanding more and more power
But don't forget we manage to get control of them due to the electronics only
Ducati or KTM are now on the Full Monty mode and they are designing motorcycles +150 bhp. If you think of it, 150 horse power in one wheel for a vehicle that weghts around 200 kilos is madness
And we have to be totally honest with ourselves; we cannot control so much power. Traction control, anti-wheelie, ABS and many more features make us stand on our bikes
Ducati Multistrada
One of the most glorious days in my life as a rider was when I was hired to transport motorcycles between 2015 and 2016
I am basically faster and cheaper than the truck so in about a year I connected Marbella and Zurich three times, always riding Ducati Multistradas 1200cc. A beast on two wheels and never ending power
The level of comfort of a big ATV motorcycle is doubtless. I was always fond of the long haul rather than speed, so I am used to riding touring bikes. Howerver; I had never ridden a bike like this before
Comfort and Sport riding come together in this model and it was a wonderful adventure. But I reached a conclusion about power: It's too much… but I kinda like it!
Launch speed until 100 km per hour is impressive. You literally feel how the bike is pulling your body to a high speed with no apparent effort and a musical rumbling sound. The acceleration between 100 and 200 is simply brutal
I had to be more aware of the cars in front of me than of ones behind me when I changed lanes. Simply a beast
ST. Gotthard
St. Gotthard, in the swiss Alps, is drilled by the world's longest tunnel. Several kilometres of darkness on a motorway that goes through the heart of the mountain
«Fuck off! I am taking the mountain path for cornering like a maniac and enjoy this great motorbike» And off I went. One of the best routes I have ever taken in my whole life
It's normal to find traffic lights in the tunnels for those journeys where no more than a car can go through the narrow roads. Motorbikes would pass between stopped cars and gather at the front
When the green light was on there were four BMW GS1200, a Honda CBR1000 and my Multistrada. Five beasts hungry for tarmac traffic free… How cool is that?!
We all rode like professional racers, and even though security was an issue, we were racing each other. I am proud to say I was not last… but I couldn't really be competitive as I was not experienced enough with that motorbike
And there was this corner, I was way too fast… I pushed the brake, I changed the position, the front wheel drifted while the rear one was spinning freely with no traction at all… I only looked at the rock wall at my side and I though I was going to crash into it… and electronics took me out with no apparent effort
Too much power, it's not wise to ride machines with so much power… you really need to be experienced as a rider… it's crazy…
…but we love it!
See you on the Road!